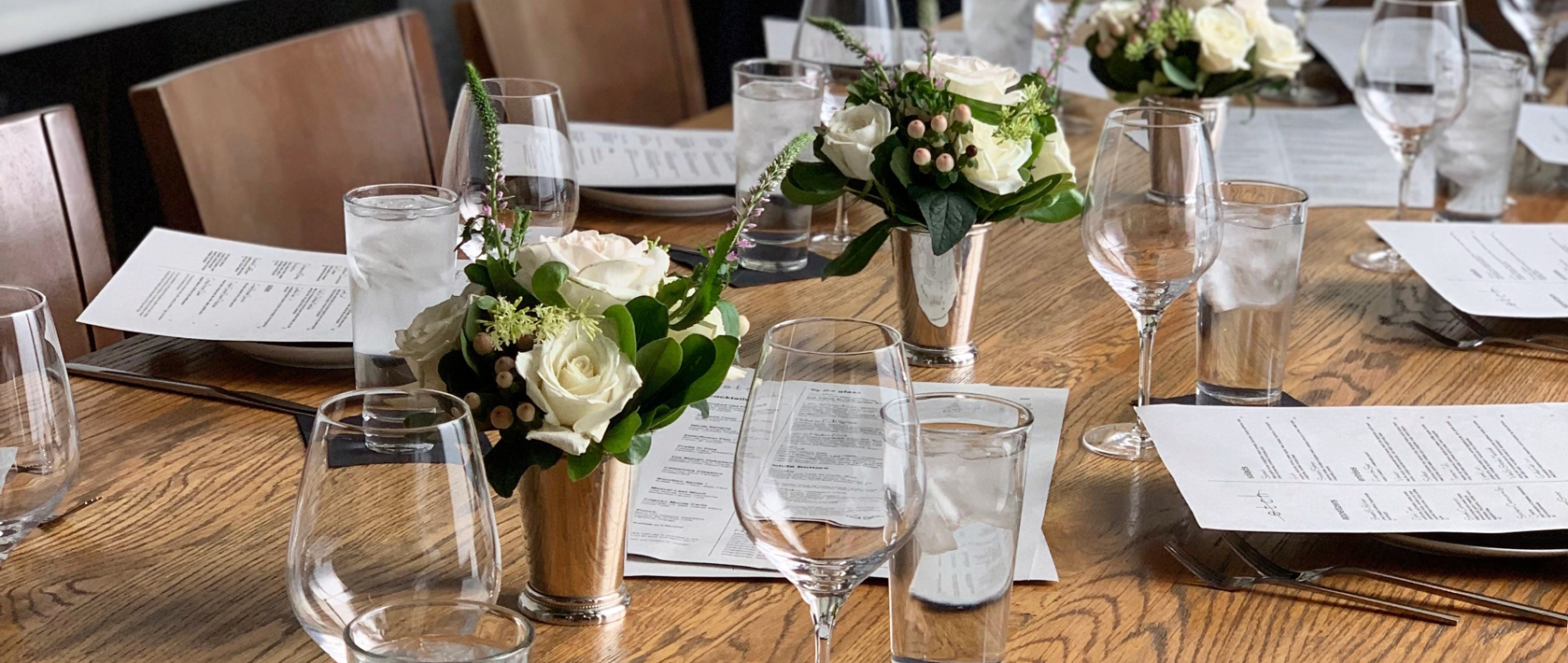 Whether you're planning a business meeting or cocktail reception, Etch is your home for private dining events. We offer two private dining rooms with customized menu options and complimentary wireless internet. A food & beverage minimum and completed contract is required to book our private event rooms.
Private dining rooms are booked in 2.5 or 3.5 hour increments. If more time is needed for your event, an arrangement must be made at the time of booking and is based on availability.
Take a virtual tour of the rooms, view our Private Dining Guide for more information, or submit an inquiry via the form below to check availability for your event. We will respond to all inquiries within one business day.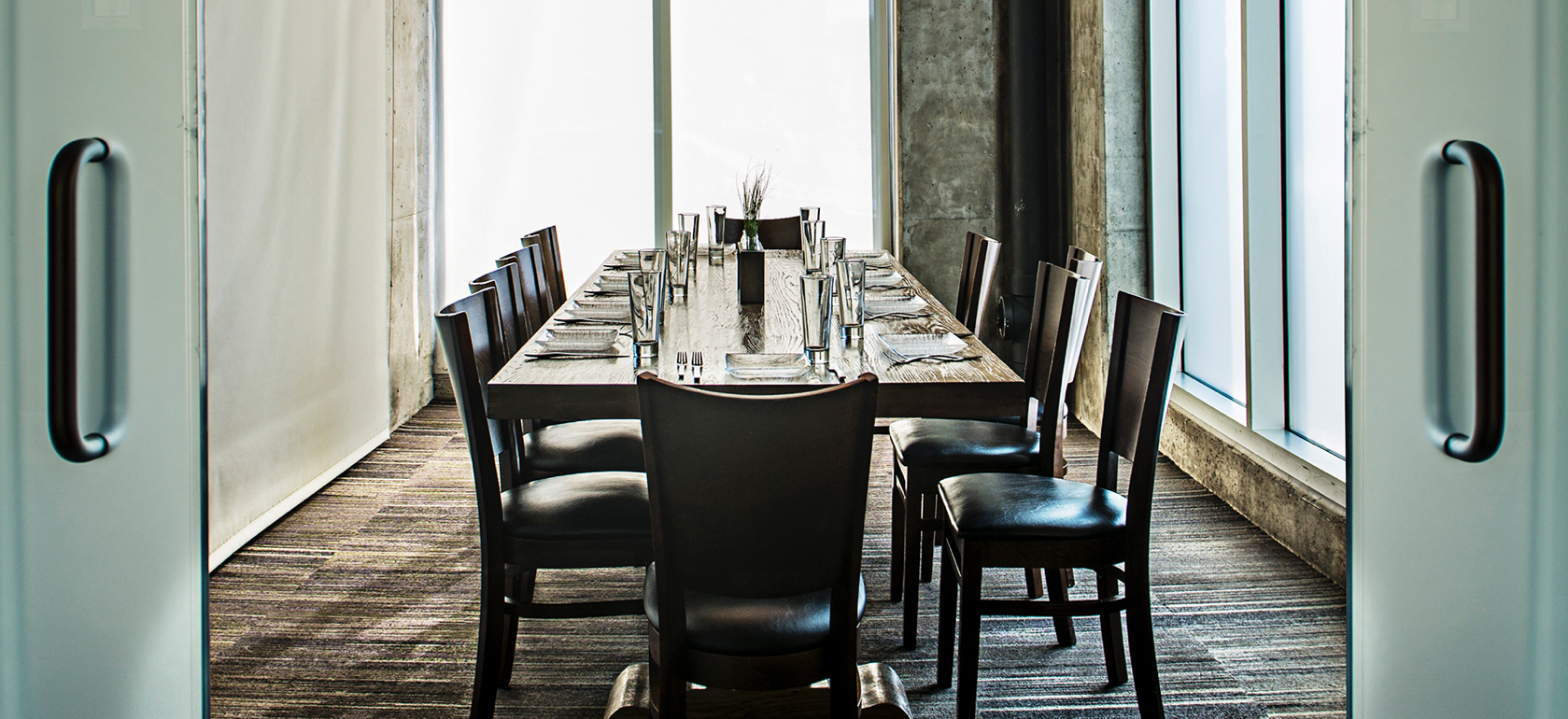 The Intermezzo Room seats up to 12 guests. Guests in this room may order from the full menu, or we can customize a limited menu. Events are booked in the Intermezzo Room in 2.5 hour time increments.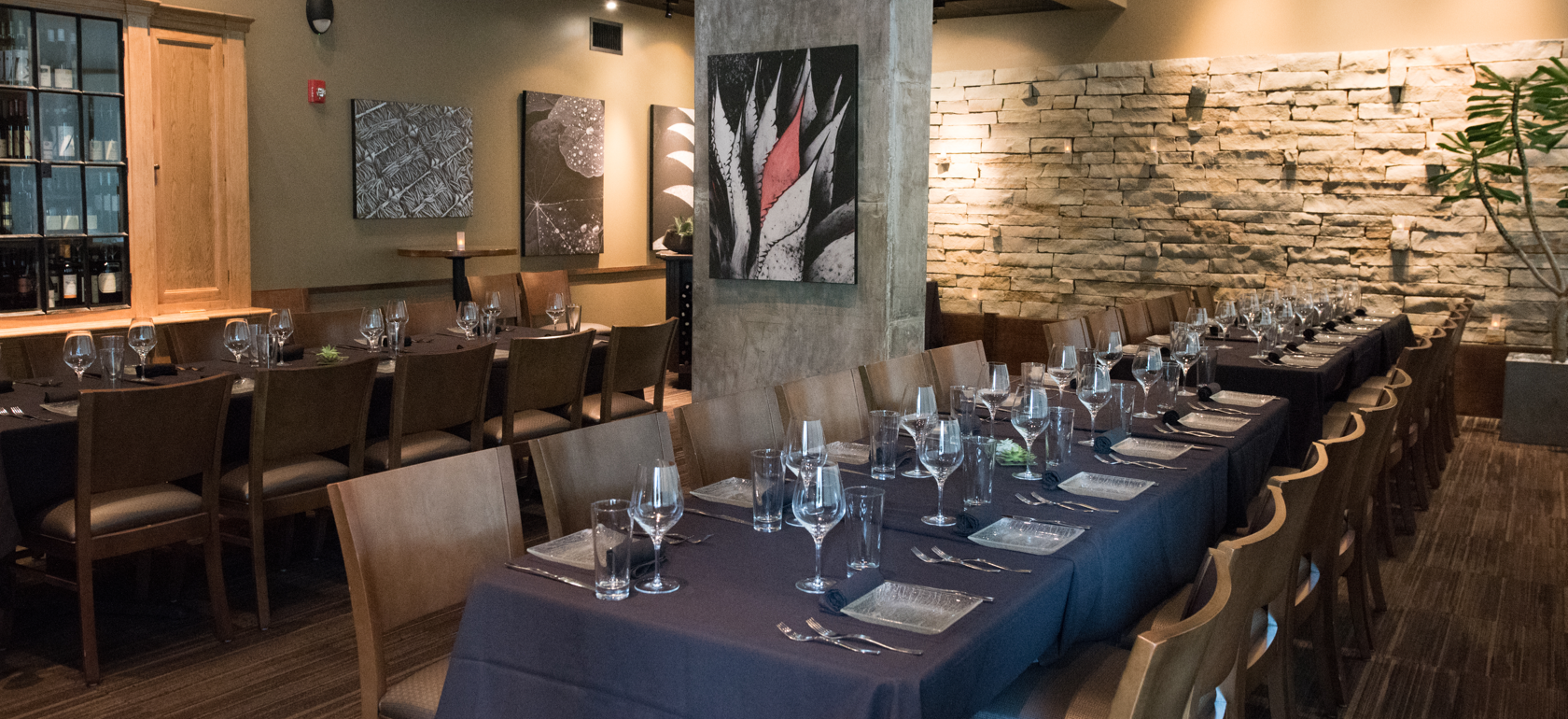 The Encore Room can accommodate up to 40 seated guests or 50 standing guests. Groups in this room are required to order from a prix fixe menu. Events are booked in the Encore Room in 3.5 hour time increments.